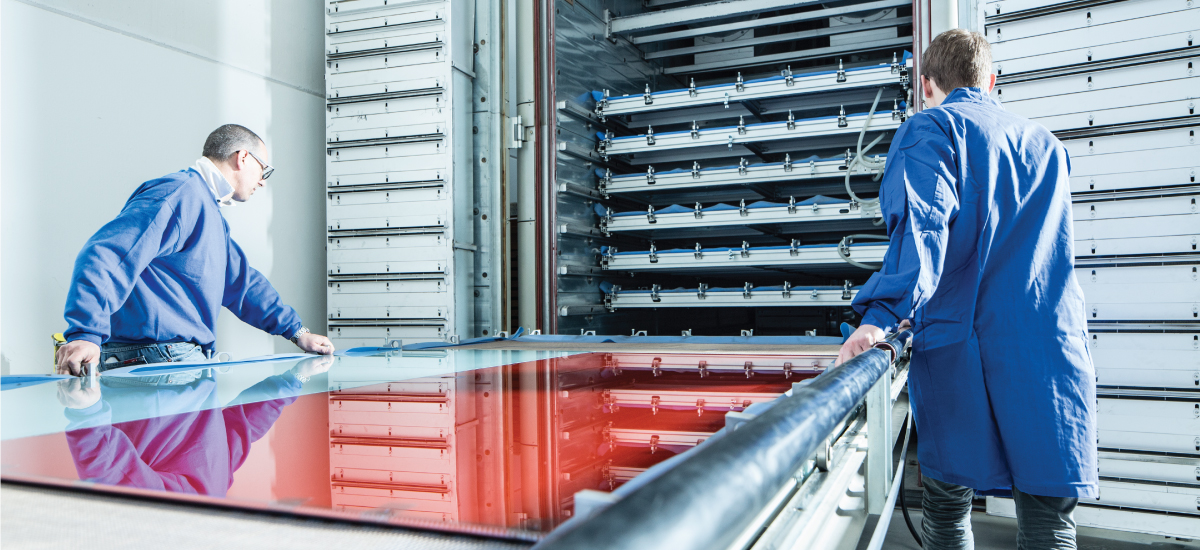 Glass is laminated by bonding an interlayer of plastic material between two or more glass plies under the combined effect of heat and pressure. By varying the number of plies and plastic layers, a vast range of laminated glass can be obtained able to meet all the different levels of safety and protection for people and goods.
If struck violently, laminated glass may crack but is unlikely to break. If, in the event of an impact, the glass should break, the plastic interlayer holds the fragments of glass together: this is the reason why for example the automotive industry uses laminated glass for vehicle windscreens.
The plastic interlayer is perfectly transparent and is bonded inside the glass panels thereby guaranteeing stability and safety.
Tinted PVB interlayers are also available (the most popular are white and satin finish effect shades). As well as using panels already laminated with a PVB (polyvinyl butyral) plastic interlayer, Vetrerie Dal Pian also produces laminated glass on request for subcontractors.
In production for the exclusive ParallelGlass® range, one or more layers of Ethylene Vinyl Acetate (EVA) are sandwiched between the plies.
Being able to carry out lamination directly on the company premises enables Vetrerie Dal Pian to develop its own decorative ranges and to process designs presented by customers, thereby providing a high degree of customisation to meet the requirements of interior design and furniture manufacturers.